It is with great sadness that I tell you that Hal Pettitt passed on November 3, 2023. His son Phil shared that Hal passed peacefully with his wife and grandchildren by his side.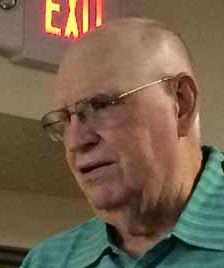 A memorial service will be held at Lakeview Church, 119 West Seward Road, Guthrie, OK on  November 20, 2023 @ 11:00 am.
The obituary as received from the family is:
Harrell Loyd Pettitt, born September 22, 1936, passed away peacefully at his home on November 3rd, 2023. Hal is survived by his devoted and loving wife of almost 70 years Evelyn Maddon Pettitt. He is also survived by two sons Phil Pettitt, Sr. (Patty) and Jimmy Pettitt. He had three Grandchildren Brad Deas (Brandi), Brittney Sneed (Brandon), and Philip Pettitt, Jr. (Laural) and 11 Great Grandchildren Jackson 26, Lilly 24 (Josh), Layla 17, Cambell 17, Cooper 16, Peyton 15, Berkley 12, Tucker 11, Beckett 8, Tripp 8, and Liza 5. Hal is also survived by his nephew Todd Pettitt (Julie) and niece Dianna Aldridge. He was predeceased by his son Jeff Pettitt and his brother James Pettitt. Hal will always be remembered for his generous, loving and happy personality. He will be missed so much by not only his family, but his many friends he made during his life.