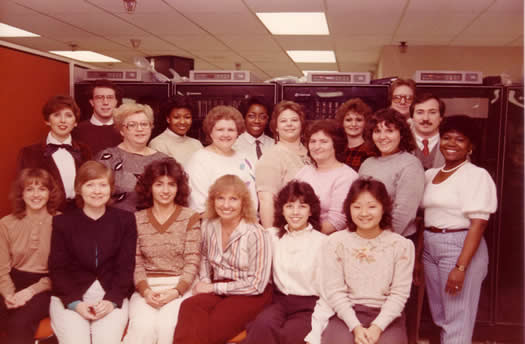 Our condolences to Phyllis' family. Phyllis passed on August 5, 2015. I wanted to add some information since there wasn't much in the obituary about Phyllis' time at TG&Y.
I didn't hear about her passing until today. The following notes are my (Roberta) comments as I remember her.
Phyllis was the orginal POS (Point of Sale) Trainer. Her dear friend Sharon Graves who was a great artist, drew a vision of the original POS manual. I ran across a copy of it in an old file some time back. She trained the first stores in the OKC area. I met her when she was doing a train the trainer class at Store 1047. Shortly afterward, based on her recommendation I was transferred to the home office and worked with Phyllis as second level support to the Help Desk.
If you haven't figured it out by now, my entire career in IT and related services originated from something Phyllis saw in me during that week of training. She was always patient when answering my endless questions. We tested new releases in both the POS and Layaway systems working closely with the programming staff.